Manufacturing systems are all about accurately tracking raw materials, work in process, and finished goods inventory. And accounting for all of those costs as they move from stage to stage throughout the manufacturing process. A well-designed inventory control system should be a real aid to productivity and cost control, but must be integrated with the company's accounting system to deliver its full capabilities.
Tracking sales orders, purchase orders, and inventory shipments is at the core of a well-designed distribution system. Capturing that information, and its associated financial elements, as it flows through your company is key to accurately and efficiently managing your business and delivering value to your customers.
Financial accounting is at the core of every type of business. Your small business accounting system should provide you with the "roadmap" information you need to successfully manage your business, from knowing where you have been, to what is driving your successes and failures, and to ultimately giving you some signposts for where your business is headed.
Our purpose at Crosspointe Consulting Group is to help you and/or your accountant find efficient ways to manage your financial information, by implementing the right small business accounting tools for the job. Whether that is a simple general ledger chart of accounts, or a complicated inventory management or time billing system, we can help you organize your information for more powerful financial performance monitoring, better profitability analysis, and more efficient tax preparation.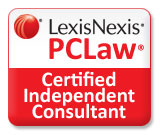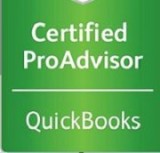 Crosspointe Consulting Group's consultants have years of experience working with accountants and accounting software. We "speak accounting", and can "translate" your accountant's input back to you in language you can understand.