Manufacturing software has been a difficult purchase for most small manufacturers. Software designed and optimized for manufacturers has historically been expensive and complicated, with pricing in the mid-five to low-six figure price range. This has left most small manufacturers with little choice but to string together a series of spreadsheets, "generic" accounting software, and seat-of-the-pants manual tabulations.
Manufacturing Software for the Small Manufacturer
Sage Software has attempted to address this need with a more affordable manufacturing software product targeted at this growing market. Termed the Sage 50 Quantum Manufacturing Edition, the software links the affordable Sage 50 Quantum product (previously known as Peachtree Accounting) with a dedicated manufacturing inventory and purchasing system, offering a wide variety of optional modules to deliver functionality not found in generic small business accounting software.
The system performs the advanced functions small- to medium-sized manufacturing firms need, yet its familiar, Outlook-like interface makes the Sage Quantum Manufacturing Edition ideal for the non-technical user. Basic product features include:
Raw material and work in process inventory
Multi-level Bills of Material
Work Order generation from sales orders
User configurable system alerts (low stock, deadlines, etc.)
Full subledger integration with the Sage 50 general ledger
Optional modules for the system include:
Materials Requirements Planning
Serial/Lot Tracking
Shop Floor Control
Bar Coding
This system harnesses the power of advanced manufacturing software capabilities with an affordable and easy-to-use accounting package, making it an ideal system for the small manufacturer.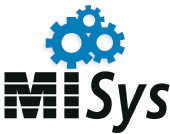 Looking for affordable software for your small manufacturing enterprise? Contact Crosspointe to discuss your needs and see if we can offer you a cost-effective solution.