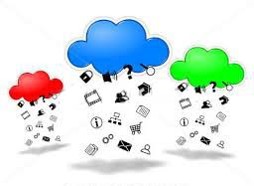 We have recently been introduced to a new – for Crosspointe anyway – Cloud-based hosting service.  ProCirrus, based in Minnesota, joins the ranks of Uptime Legal, MindShift, and a few other prominent hosting companies offering comprehensive hosting services to law firms and other small businesses opting to move their applications and data to the Cloud.
While I have not yet personally worked with ProCirrus, my Crosspointe partners that have done so have come away with strong positive impression of the ProCirrus commitment to9 customer service. Equally important, from our viewpoint as law office technology consultants, ProCirrus seems to understand the relationship between their hosting service, the client, and the client's technology consultant in a way that other hosting services do not seem to appreciate as deeply. This makes a huge difference in efficiency and cost to the client when troubleshooting a vexing application problem.
ProCirrus offers their hosting customers a full package of hosting services, including
MS Office licensing
Microsoft Exchange hosting
local firewall
virus protection
full backup capability
anti-spam and anti-malware protection
comprehensive disaster recovery tools
In addition, ProCirrus has experience hosting virtually every popular time billing, practice management , and accounting application used by most small to mid-sized law firm. Their security systems are in full regulatory compliance with all of the modern standards for data security (HIPPA, SAS70, SSAE 16, etc.)
As my colleague Dana Riel wrote in her October 2017 post on Choosing the Right Cloud Provider, performance, ease of access, pricing, and provider knowledge, in addition to security, are among the critical variables to assess when selecting a hosting service. From all indications to date, ProCirrus appears to shine in all of these areas.
While the past few years have seen a proliferation of Cloud-specific applications – many of which are excellent in their own right – a move to a hosted solution as a replacement for an aging server offers some key advantages over the so-called "Software-as-a-Service" (SaaS) model. Significant among them is the fact that you already own, and know how to use, the licenses for the mission-critical software you will move to the Cloud. No complicated data conversion services are required to move your existing data to the new SaaS application.  You are simply replacing your current on-premises infrastructure with that of the hosting provider, where security, maintenance, and technical support services are likely to be far superior to anything that you can assemble internally. My colleague Haig Hovaness wrote about this extensively in his December 2016 post on Virtualizing Law Office Systems.
As more firms are "retiring" aging servers that can no longer keep pace with rapid changes to existing applications, due to hardware and/or operating system incompatibilities and challenges, the prospect of moving to a hosting solution becomes more compelling. In evaluating potential hosting providers, we think tha ProCirrus deserves a careful look.
Wrestling with the choices of hosting vs. SaaS vs. purchasing new on-premises hardware? You are not alone in this. Give us a call at 877-357-0555 or email us at info@crosspointecg.com to pick our brains a bit and perhaps save you from making a serious technology mistake.