As the burden of managing the computing infrastructure of a law firm grows ever heavier, a new option is available for "virtualizing" law office systems,shifting this technology burden to outside service firms. The widespread availability of high speed office Internet connections makes it feasible for law offices to move the entirety of their existing office software suite (e.g., case management, time billing, document management) to a professionally managed, highly secure data center.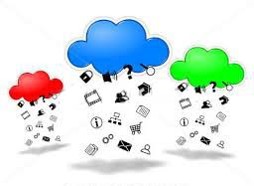 This arrangement, often called a "private cloud," offers most of the advantages of adopting new cloud-based software without imposing the conversion and transition costs of abandoning satisfactory installed products.
Unlike using new cloud-based applications, moving to a private cloud platform does not require learning new software or converting existing databases. No retraining of staff is required, other than learning how to connect to the new virtual desktop. The client firm's existing software is hosted on the cloud provider's site with no functional changes. This greatly reduces the difficulty of moving to a cloud-based environment.
Once office applications are moved to a cloud service provider site, there is no longer a need to maintain local computer servers, since office staff access all applications through an Internet-connected virtual desktop. This scheme has the added advantage of enabling access from any location with Internet access – at home or when traveling. The private cloud service provider assumes the responsibility for maintaining and securing the server infrastructure. Because the service provider has the resources (and motivation) to provide a high degree of reliability, private cloud customers can expect improved stability of their application environment, with fewer technology-induced headaches.
The following technology infrastructure problems are addressed by the private cloud solution:
Replacement, upgrading, and maintenance of servers. Computer servers are costly and require hardware and software maintenance. Because a private cloud service provider owns and operates the servers, customers are relieved of these concerns.
Backup and data recovery. Backup arrangements for locally managed servers are often faulty because of erroneous procedures, unreliable equipment, or improper configuration of backup software. The cloud service typically offers highly reliable and redundant backup facilities.
Protection against malware and security breaches. A poorly managed local network is easy prey for hackers and distributors of malware. Moving operations to a private cloud increases the level of malware protection and reduces the likelihood of damaging security breaches.
Efficient technical support. Private cloud services provide technical support for all aspects of the virtual computing environment. Their support personnel have diagnostic expertise specific to the cloud environment and thus can often resolve operational problems more efficiently than independent IT consultants.
The advantages of a private cloud solution come at a cost, which is typically a monthly charge in the range of $50-$100 per user, depending on the vendor and the scope of desired services. Law firms facing major hardware upgrade costs or chronic infrastructure reliability issues should investigate the cost/benefit tradeoff of moving to a private cloud solution. Hours spent fighting a losing battle with technological complexity can be shifted to profitable legal practice work.
Before migrating to a private cloud solution, law firms should carefully evaluate the capabilities and reputation of a candidate cloud service organization. Service quality levels should be established explicitly in any contract with the cloud provider. The contract should also have clear provisions for terminating the service arrangement and returning data and software to the client firm.
With problems and risks of running a business computing environment increasing steadily, it is likely that many small law offices will move their shared computing infrastructure to cloud-based platforms. A reliable private cloud service may be the best solution for your firm. For more information on the private cloud option, contact Crosspointe Consulting at 877-357-0555 or email us at info@crosspointecg.com.